The picturesque resort of Borovets is located in the Rila mountains and is one of the most famous winter resorts in South-East Europe. Borovets is the oldest mountain resort in Bulgaria, which often gathers the elite in world skiing. The resort is 1350 m above sea level on the northern slopes of the Rila Mountain. Borovets is at the foot of peak Moussala (2925 m) - the highest one on the Balkan Peninsula. The resort of Borovets is 73 km away from Sofia and 126 km away from Plovdiv (see the map), which means that both Sofia/Plovdiv with their international airports can serve as arrival/departure points. In addition to the regular public transport, the organisers plan to co-operate with the big hotels in Borovets which are especially experienced in meeting thousands of tourists during the winter. Efficient local connections will facilitate the conference participants, who may not be experienced with the Cyrillic alphabet and who - given the fact that the majority of the Bulgarian population does not speak English - might need some additional support in this respect at least upon arrival. A taxi from Sofia to Borovets has a relatively low price, so that arrival by taxi from the national airport in Sofia to the conference venue is a realistic scenario.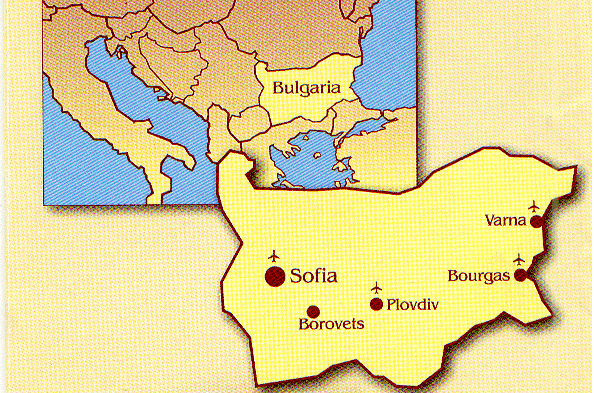 Weather in Borovets
In September the temperatures in the mountains are already comparatively low – cold morning, cold night and frequent rains. Warm clothes and pullovers are preferrable as well as umbrellas.
Borovets in Summer
Borovets is at the foot of peak Moussala (2925 m), the highest on the Balkan Peninsula.
In summer, one can do a one-day hike to Moussala, using the lift from Borovets to Yastrebets and then walking for 8 hours. The organisers recommend you to bring proper shoes and clothes and to hire a touristic guide from the hotel.
Touristic shoes are obligatory since the altitude is considerable, Yastrebets is quite far away from Moussala and the paths to there are rocky and steep. Do not forget hats, sun glasses and sun screen (although all those are also available in the shops). This excursion is not recommended to people with health problems.
Pleasant walks for less ambitious tourists are possible as well, without special touristic equipment.